Event Detail
Back to Events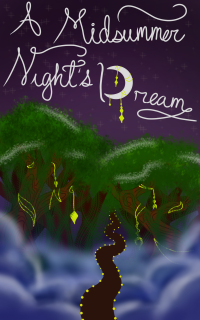 Art :: Theatre
OGCT presents A Midsummer Night's Dream
7:00 PM
Orphan Girl Children's Theatre
Description:

Orphan Girl Children's Theatre is proud to present the filmed theatrical experience...
A Midsummer Night's Dream
by William Shakespeare
Directed by Elizabeth Crase
Choreographed by Taryn Quayle
with Director of Photographer Nick Hawthorne
Presented streams via Vimeo as a theatrical film, A Midsummer Nights Dream runs April 30th at 7 pm to May 14th at midnight. Rentals are $15 and last 24 hours. Downloads of the film are $30 and people have it forever.
The link to see this production is here: https://vimeo.com/ondemand/midsummerogct
A Midsummer Night's Dream is a comedy set in Athens and consists of several subplots that revolve around the marriage of Theseus and Hippolyta. One subplot involves a conflict between four Athenian lovers. Another follows a group of six amateur actors rehearsing the play which they are to perform before the wedding. Both groups find themselves in a forest inhabited by fairies who manipulate the humans and are engaged in their own domestic intrigue. The play is one of Shakespeare's most popular and widely performed plays!
The cast features: Marley Hamblin, Tytan Rosencrans, Michael Peck, Ella Wanamaker, Danielle Clark, Fred Crase, Megan Babin, David Coleman II, Nimalka De Alwis, Taryn Quayle, A'Lora Giono, Sullivan Panisko, Keri J Gukeisen, Genevieve Crossman, Drew Carr, Presli Smith-Anderson, Grace Speece, Draconis Meixner, Noopur Jain, Sedona Fields-Haley and Heather Raymond.
**Cast LIVES will happen through the run of the show. Check back to this event for more information.
Our Digital Productions: Due to the COVID -19 pandemic, OGCT too great care creating and facilitating the filming of this production. All rehearsals were conducted through ZOOM, dress/blocking rehearsals were limited in person. This particular show is a mixture of in-person performances that were filmed, as well as completely digital performances with no contact.
Orphan Girl Children's Theatre will continue to adhere to their own set of COVID protocols, including masks in the theatre, until the pandemic is officially over. If you have any questions about how OGCT is dealing with the pandemic, please email jackievetter@orphangirl.org
Advertisement
Age Group: All Ages

Venue:
Orphan Girl Children's Theatre
Address: via Vimeo Butte, MT 59701
Phone: 406-782-5657